WP1 COORDINATION AND PROJECT MANAGEMENT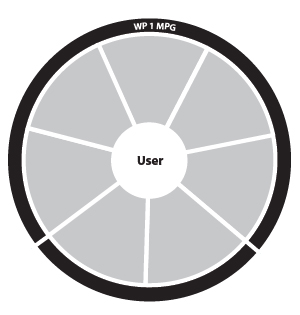 Lead: Max Planck Institute for Biogeochemistry, Jena, Germany
Main Contact: Miguel D. Mahecha (Scientific Coordinator)
Team: Rocio Perez-Maseres (WP1 lead), Corinne Sacher (Financial Administrator)

OBJECTIVES

To establish an effective, timely and flexible project management structure to guarantee a smooth integration of a consortium formed by ten partners from seven countries and very different disciplinary backgrounds ranging from pure machine learning, remote sensing, to biodiversity sciences and socio-ecological research.
Organization, coordination, management and administration of the project. It is dedicated to all daily project management and administration activities necessary for a successful project execution.
The project coordination is based on the following three bodies:
1. The Coordination and Project Management Team at MPI-BGC is lead by the Scientific Coordinator Miguel D. Mahecha, and further supported by Rocio Perez (Project Manager) and Corinne Sacher (Financial Administrator). In tandem with the Executive Board (see below), the Coordinator is responsible for the scientific focus and leadership of the project and assures quality control of the methods and results of the overall project.
2.The BACI Executive Board consists of one representative per WP and per institutional partner, and the Coordination and Management Team. The important strategic decisions (e.g. approval of the Data Management Plan) will be discussed and agreed here.
3.The Scientific Advisory Board co-orients the progress of BACI with a specific emphasis on the question how to embed the products and advances in international policy and research activities. External experts form the Scientific Advisory Board and represent different stakeholder perspectives.
WP1 accompanies the project with management actions fostering communication amongst partners and with the European Commission. WP1 is specifically designed to take care of the organization of regular project meetings and high quality reporting to the Commission. WP1 also elaborates, in close collaboration with all partners a data management plan in compliance with the "guidelines on Data Management in Horizon 2020". WP1 is also in charge of the management and administration of all financial aspects and issues, and the budget of the overall project.